Dharmendra always dreamt of becoming an actor and it was his mother with whom he shared his fascination. During one of his conversations with his mum, she suggested that he should write a request letter to act in films, something which proved to be a boon for Dharmendra.
Dharmendra was introduced to bollywood by Arjun Hingorani in Dil Bhi Tera Hum Bhi Tere in 1960. The movie flopped. But Dharam Ji and Hingorani remained friends until the latter's death. Dharam Ji worked in most of Hingorani's films known for their 'KKK' titles: Kahani Kismat Ki, Kab Kyon Aur Kahan, Khel Khiladi Ka, and Kaatilon Ke Kaatil.
Dharmendra is a true loyal friend and there were directors Dharam Ji never said no to like Arjun Hingorani, O P Ralhan, Manmohan Desai, Ramanand Sagar, and Hrishikesh Mukherjee. Hands-down the best Dharmendra performance was in Hrishida's Satyakam.
Dharmendra and Sharmila Tagore share the same birthday. The two are very fond of each other, having worked together in innumerable films including the three Hrishikesh Mukherjee classics Anupama, Satyakam, and Chupke Chupke.
Dharmendra was never afaid in doing female-oriented films even when he was a superstar. At the start of his career, he did Soorat Aur Seerat  with Nutan, knowing fully well she had the main role (her husband directed the film). Later Dharamji did Bandini  with Nutan where she had the author-backed role. He stood his ground.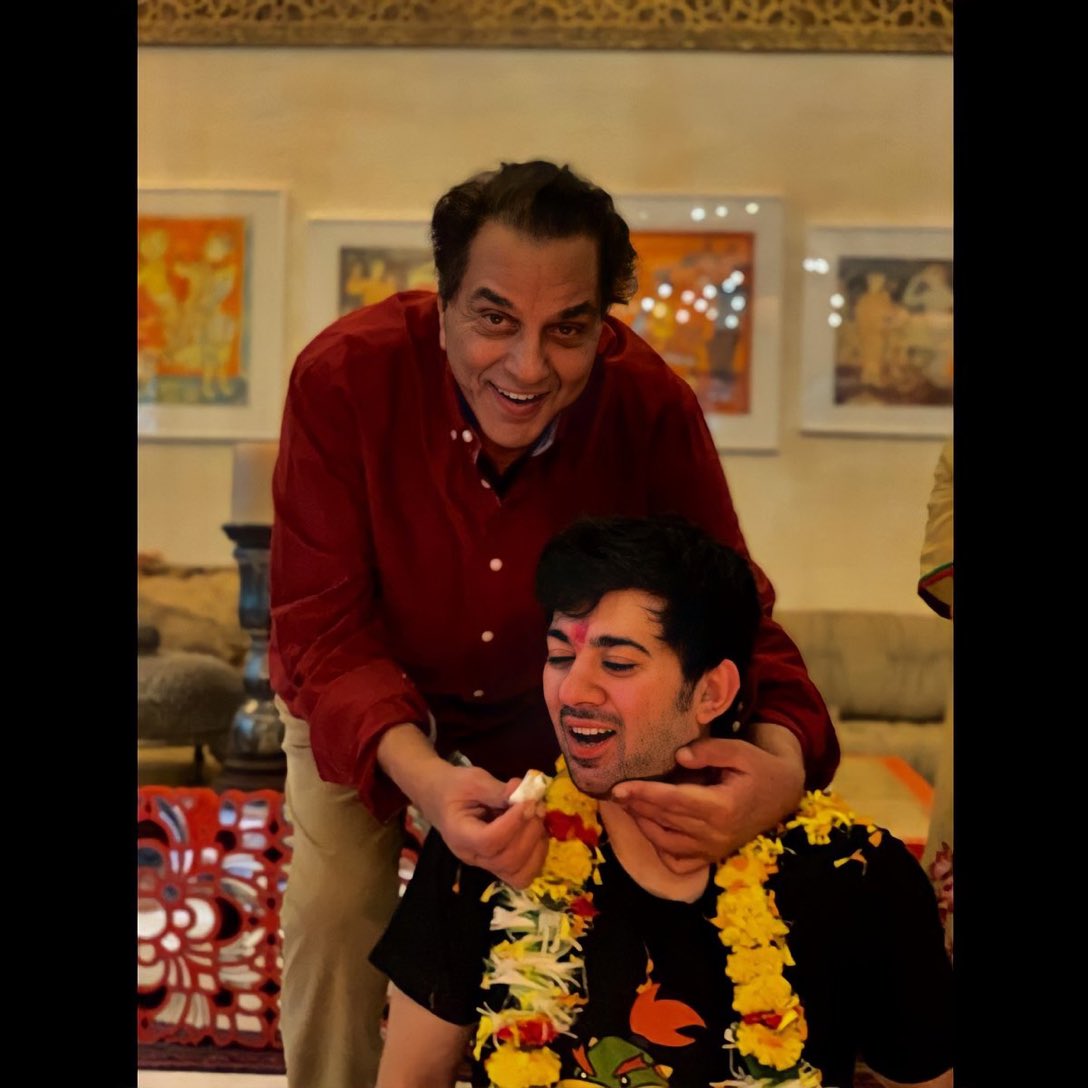 Dharmendra is one of Bollywood's most versatile and underrated actors. He was always open to challenges. In 1983 he signed with Sai Paranjpye to direct him and Shabana Azmi in a film titled Bichchoo. But the film couldn't go beyond the first schedule and was shelved. Many years later Dharamji's son Bobby did a film titled Bichchoo.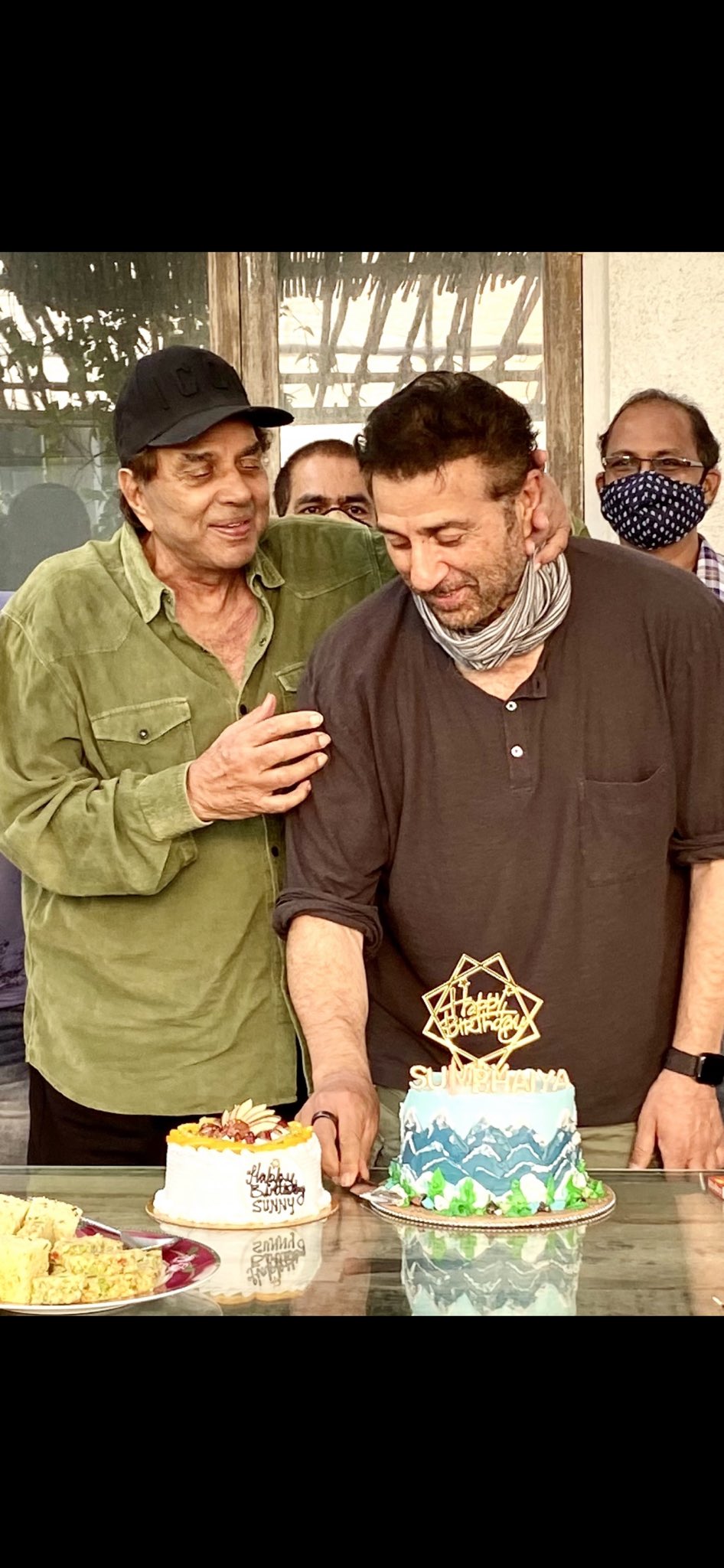 Sholay remains Dharam Ji's most popular film. Strangely no one thought of bringing together Dharam Ji and Mr Bachchan again except Vijay Anand who signed them together for the flop Ram Balram and Hrishikesh Mukherjee who signed them together in comedic roles for Chupke Chupke.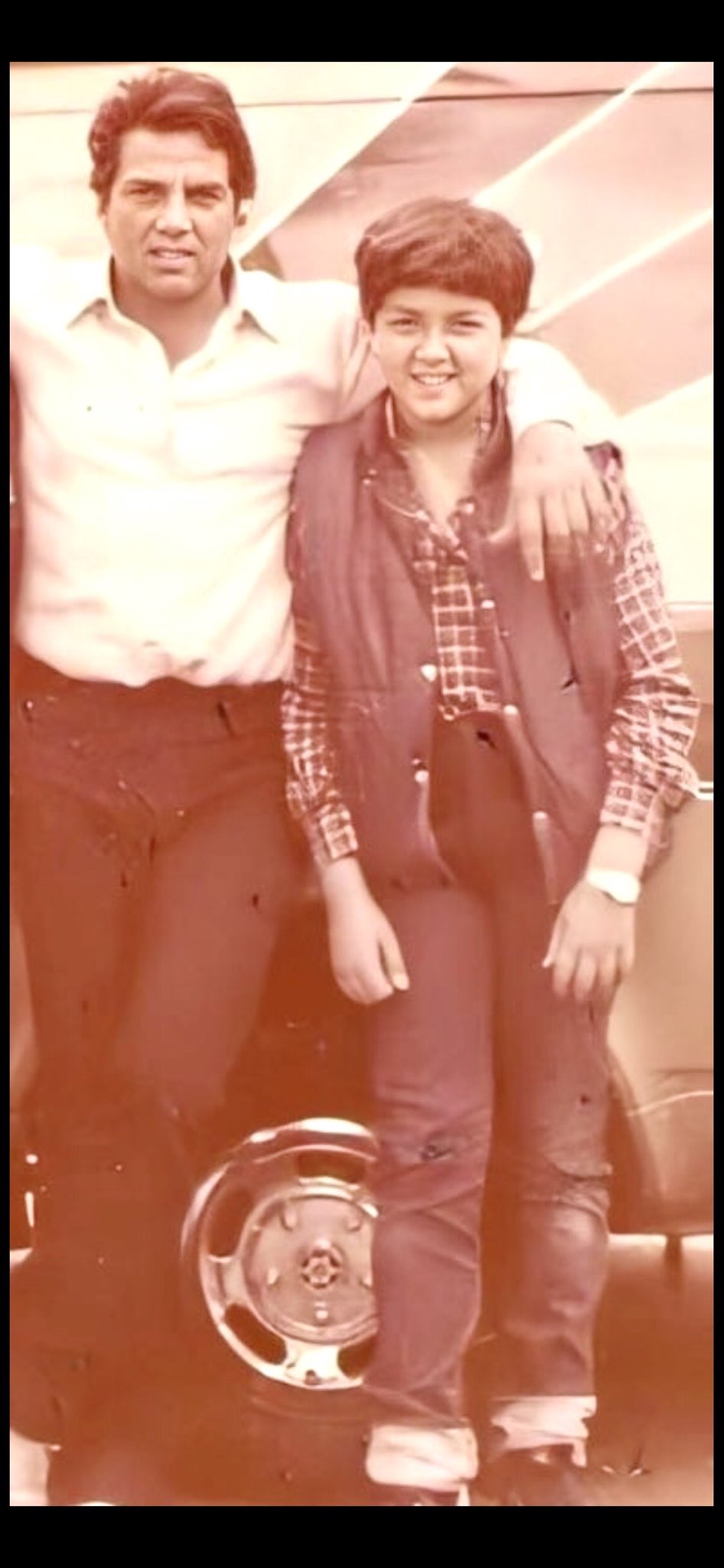 During his 60-year career Dharmendra has worked with every possible heroine, from Tarla Mehta (Shola Aur Shabnam) to Tamil Nadu's Iron Lady Jayalalitha (Izzat) to Suchitra Sen (Mamta). But the weirdest pairing of Dharmendra's career was in a film called Dushman Devta in 1991 where his love interest was Dimple Kapadia, rumoured to be Dharam Ji's son Sunny's special friend.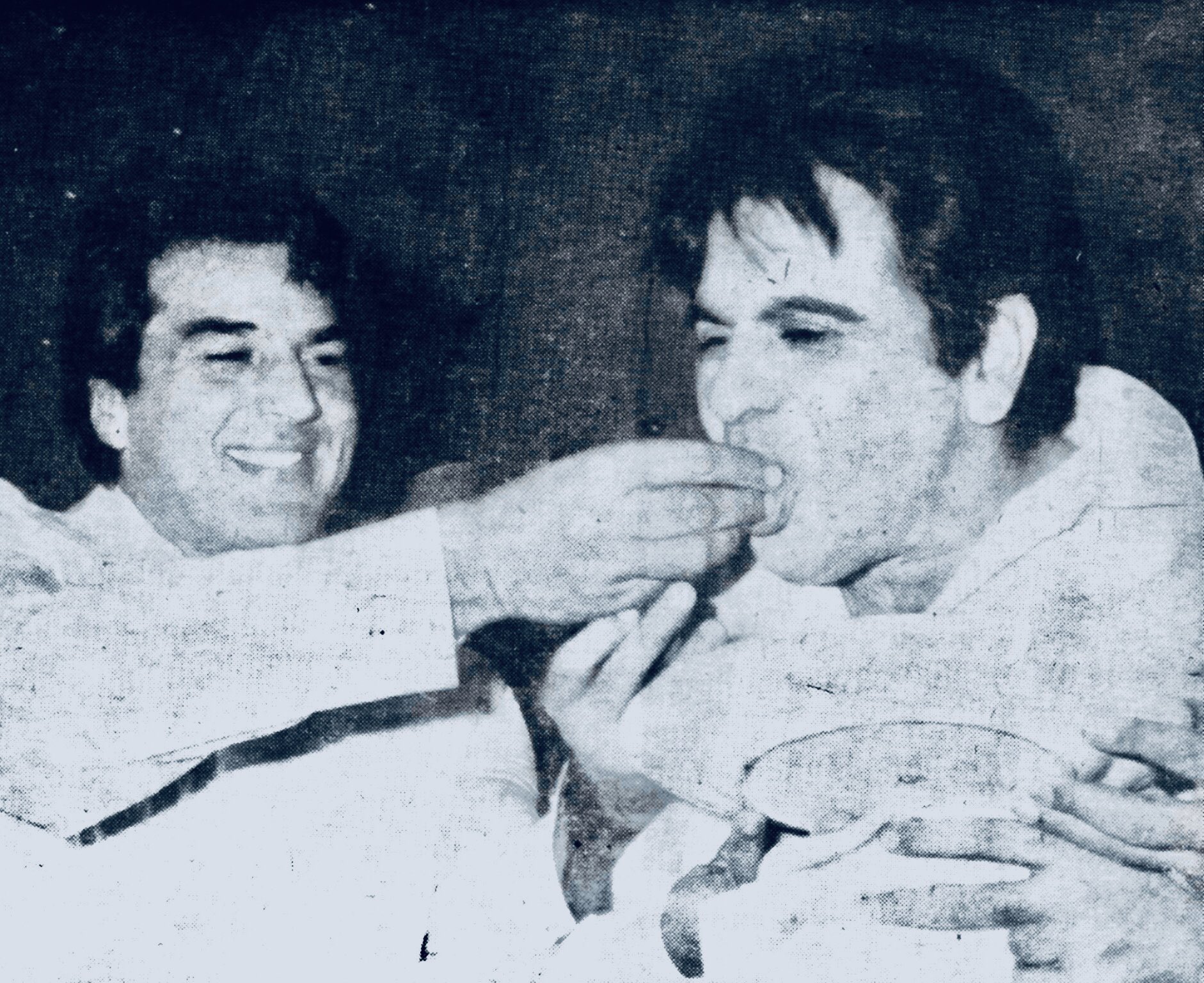 Dharmendra met Hema Malini on the set of the movie Tum Haseen Main Jawan (1970). Things were complicated because Dharmendra; was already married with two young sons. However, they fell in love, and five years later, in May 1980, they got married. This was brought about because of their conversion to Islam. By changing religion, Dharmendra was allowed to take a second wife. (The Indian Times).