Christopher Nolan's Tenet was released in India on Friday . What makes Indians happy with pride is the presence of actress Dimple Kapadia in the film. For actor Akshay Kumar, it was a rather proud son-in-law moment as on the eve of the release of the film in India, Nolan penned a note for Dimple Kapadia praising her work and thanking her.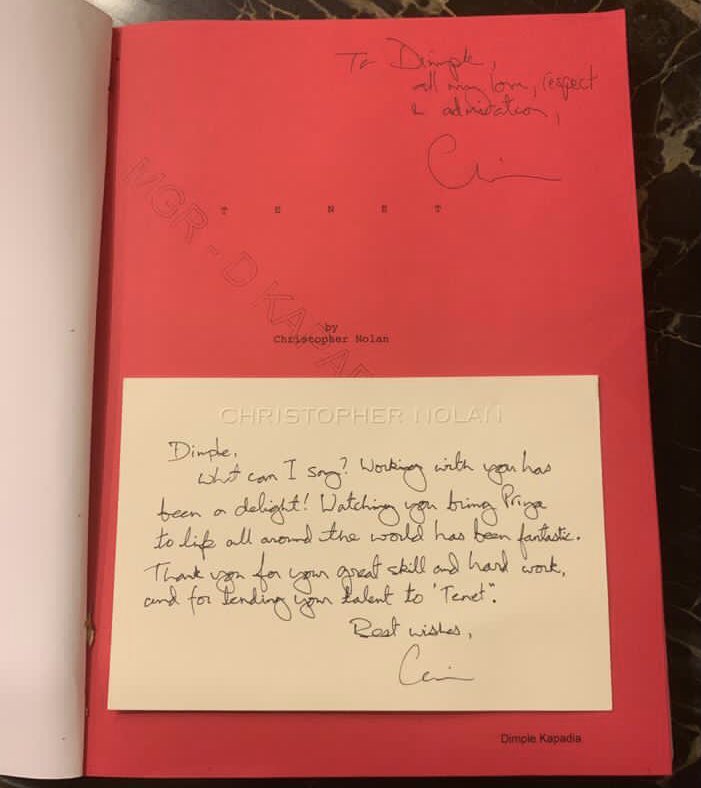 Akshay Kumar took to INSTAGRAM and shared a picture of Dimple Kapadia posing with Christopher Nolan and a picture of the note written by Nolan penned to his mother-in-law. Sharing the pictures, he wrote, "Here's my proud son-in-law moment! #ChristopherNolan pens a heartfelt note to #DimpleKapadia on the eve of their release.Had I been in her place,I wouldn't have been able to move in awe but having watched her working her magic in #Tenet,I couldn't be more happy and proud of Ma."
The note addressed to Dimple read, "What can I say? Working with you has been a delight! Watching you bring Priya to life all around the world has been fantastic. Thank you for your great skill and hard work and for lending your talent to Tenet."
Christopher Nolan's original sci-fi action spectacle Tenet has John David Washington in the lead. The international cast of Tenet also includes Robert Pattinson, Elizabeth Debicki, Martin Donovan, Fiona Dourif, Yuri Kolokolnikov, Himesh Patel, Clémence Poésy, Aaron Taylor-Johnson, with Michael Caine and Kenneth Branagh.