After serving as the CEO of Amazon for more than 25 years, Jeff Bezos is stepping down from the role.
The founder of the e-commerce giant will transition into the role of executive chair as Andy Jassy takes over as CEO.
The founder of the world's largest e-commerce site announced the move Feb. 2, telling investors that he would transition into the role of executive chairman at the end of September. Andy Jassy, who has served as CEO of Amazon Web Services, will take over as CEO.
"In the Exec Chair role, I intend to focus my energies and attention on new products and early initiatives," Bezos wrote in a letter to employees that was published on the company blog. "Andy is well known inside the company and has been at Amazon almost as long as I have. He will be an outstanding leader, and he has my full confidence."
A former hedge fund executive, Bezos started Amazon as an online retailer for books from his Seattle garage in 1994. As the business grew, he earned a reputation for his particular management style. The particularly frugal Bezos used doors as desks in Amazon's early days and adopted the practice even as the company moved out of his basement.
Under Bezos' leadership, Amazon into one of the world's largest companies, an everything store that sells toilet paper, Oscar-nominated movies, music subscriptions and more. And Bezos has become the world's richest man with a net worth of $113 billion, as estimated by Forbes. In addition to running Amazon, Bezos also owns The Washington Post and space travel company Blue Origins.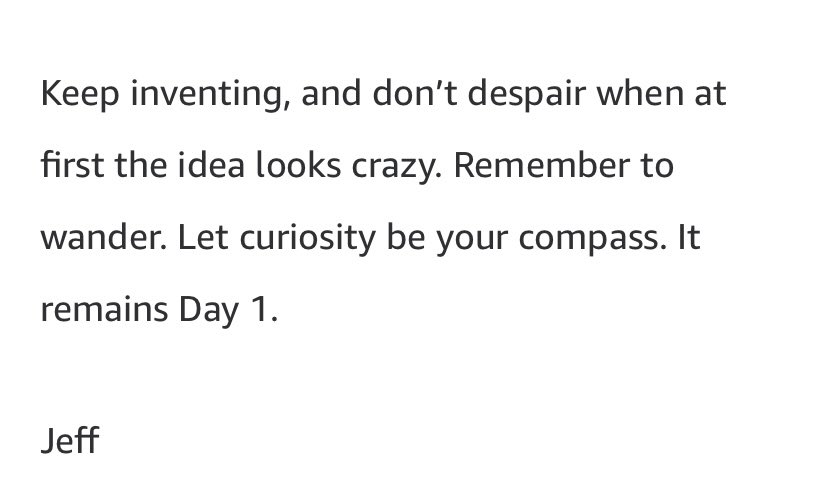 "I don't know of another company with an invention track record as good as Amazon's, and I believe we are at our most inventive right now," he wrote in his letter. "I hope you are as proud of our inventiveness as I am. I think you should be."