Munawar Faruqui is an Indian stand-up comedian and writer.He writes Shayaris and posts most of them on his Instagram .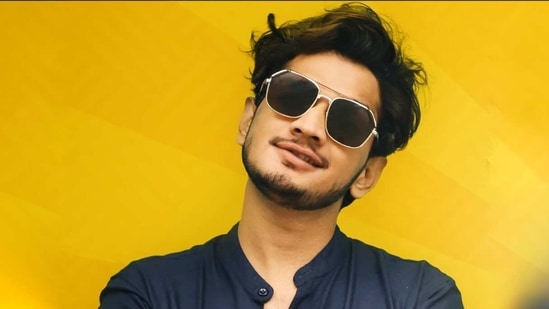 Faruqui was born to a muslim family in Junagadh, Gujarat. In 2002, his house was burnt in Gujarat Riots (Godhra Massacre). He later shifted to Dongri, Mumbai.
Munawar was 12 when communal riots in his hometown Junagadh, Gujarat made him and his family homeless. Their family moved to Mumbai. Not long after his mother passed away. He worked and studied side by side.
Lesser known facts about Munnawar Faruqui
To make ends meet, he did every job which came in his way, from selling utensils to working as a graphic artist. In the evenings, he attended a computer course. He had Dropped out from school and worked at a utensils shop of one of his relatives in Dongri, a Muslim-majority area in Mumbai.
They would pay him Rs 60 for a 13-hour long shift. After this he did a bunch of odd jobs, when he came across a course on graphic designing. He arranged money, worked hard, saved up and did the course.
Faruqui started his career as a Graphic Designer in 2009. He used to create punches to make people laugh at the workplace.  Finally ,he decided to make this as his full time career. He started uploading his stand-ups, roasts and songs on his YouTube channel. Most of his videos have gotten millions of views.
Lesser known facts about Munnawar Faruqui
In February 2020, Faruqui lost his father.
The 31-year-old Faruqui and four other people were arrested on January 1 just before he was about to start his performance at a cafe in the popular 56 Dukan locality of Indore.
Faruqui was booked under sections 188, 269, 34 and 295A of the Indian Penal Code (IPC) for organising the event without permission, flouting Covid-19 safety norms and hurting religious sentiments. There is no confirmation for such a report as yet.
Comedian Munawar Faruqui was granted interim bail by the Supreme Court on 5th Feb 2021. This happened more than a month after he was arrested . The charges for arrest were for hurting religious sentiments in Madhya Pradesh's Indore city.