Remake of Run Lola Run. Nandita Das,Rahul Bose film "Ek Din 24 Ghante" (2003) was also a remake of the same film.
Taapsee Pannu is the lead character of this movie. Loop Lapeta is directed by Aakash Bhatia.
The upcoming Taapsee Pannu-starrer "Looop Lapeta" could become one of the first films to be covered for COVID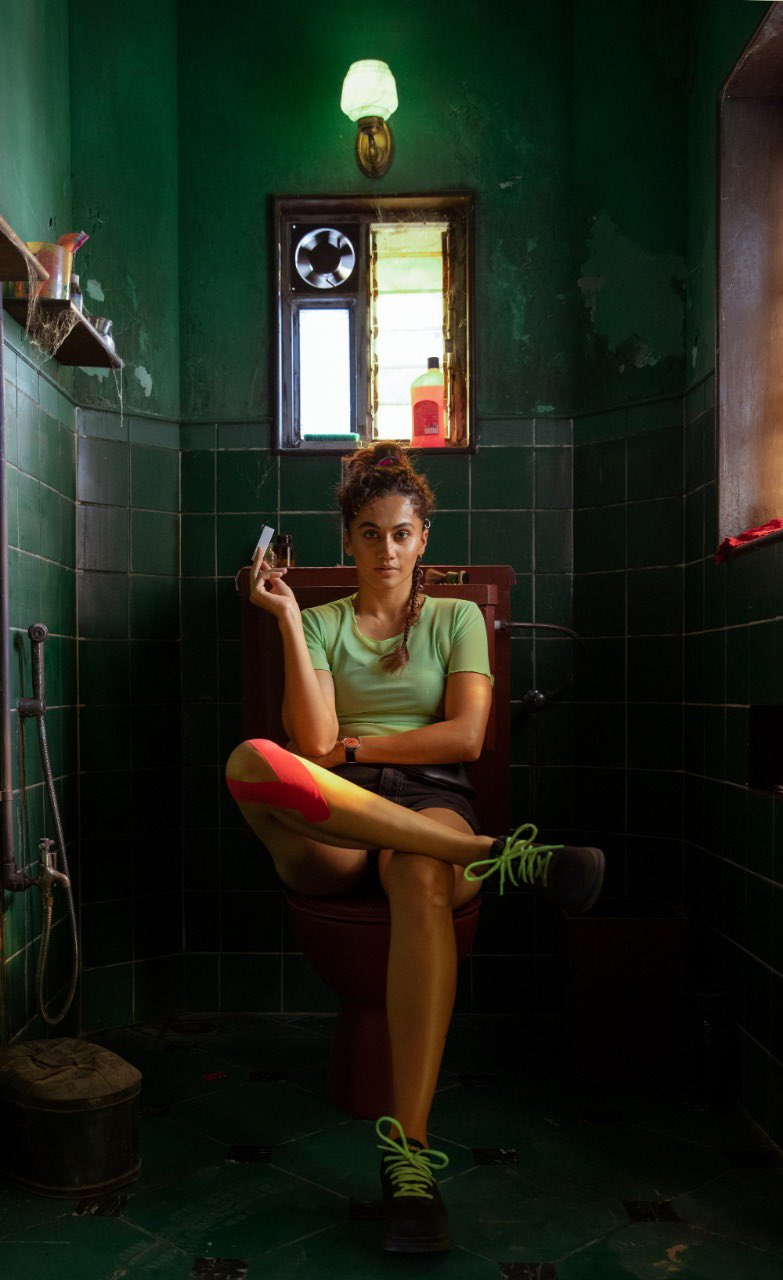 Taapsee Pannu has shared the first look picture from her upcoming film, Looop Lapeta.
Looop Lapeta is an official remake of the 1998 German film Run Lola Run, written and directed by Tom Tykwer.
Actress Taapsee Pannu shared the first look of Savi, the character she is playing in Looop Lapeta. Taapsee Pannu is currently in Goa completing the last leg of "Looop Lapeta", her new Hindi film.
With Franka Potente in the titular role of Lola, the film also starred Moritz Bleibtreu. It followed a woman who needs to obtain 100,000 Deutsche Mark in 20 minutes to save her boyfriend's life.
Taapsee had written, "Right, so here's yet another announcement from my stable. I'm on a roll. Or shall I say in a loop? Stoked to announce Sony Picture India and Ellipsis Entertainment's crazy thriller-comedy, LOOOP LAPETA, an adaptation of the cult classic Run Lola Run. Looking forward to the roller-coaster with my director Aakash Bhatia, my co-star, Tahir Raj Bhasin and the amazing folks at Ellipsis Entertainment (Tanuj, Atul) and Sony! Mark your calendar for 29th Jan, 2021!" However, due to the Covid-19 pandemic, the original release date could not be met.
Taapsee has shared trendy and fashionable hair style.
When was the last time you did something for the first time…..
#BeingSavi #LooopLapeta
This is what she wrote sharing the picture
Her co stars are Tahir Raj Bhasin and Family Man actress Shreya Dhanwantari .
Film is a thriller with romantic flavour