10 lesser known facts about madonna
Madonna is one of the six children of her parents.
She was named after her mother 'Madonna Louise' who died of breast cancer when little Madonna was five. To differentiate her with her mother, the family called her 'Little Nonnie.'

Madonna was a straight-A student, and she got a dance scholarship from 'The University of Michigan.'
She says she used to get good grades because she wanted to get out of her town and be somebody.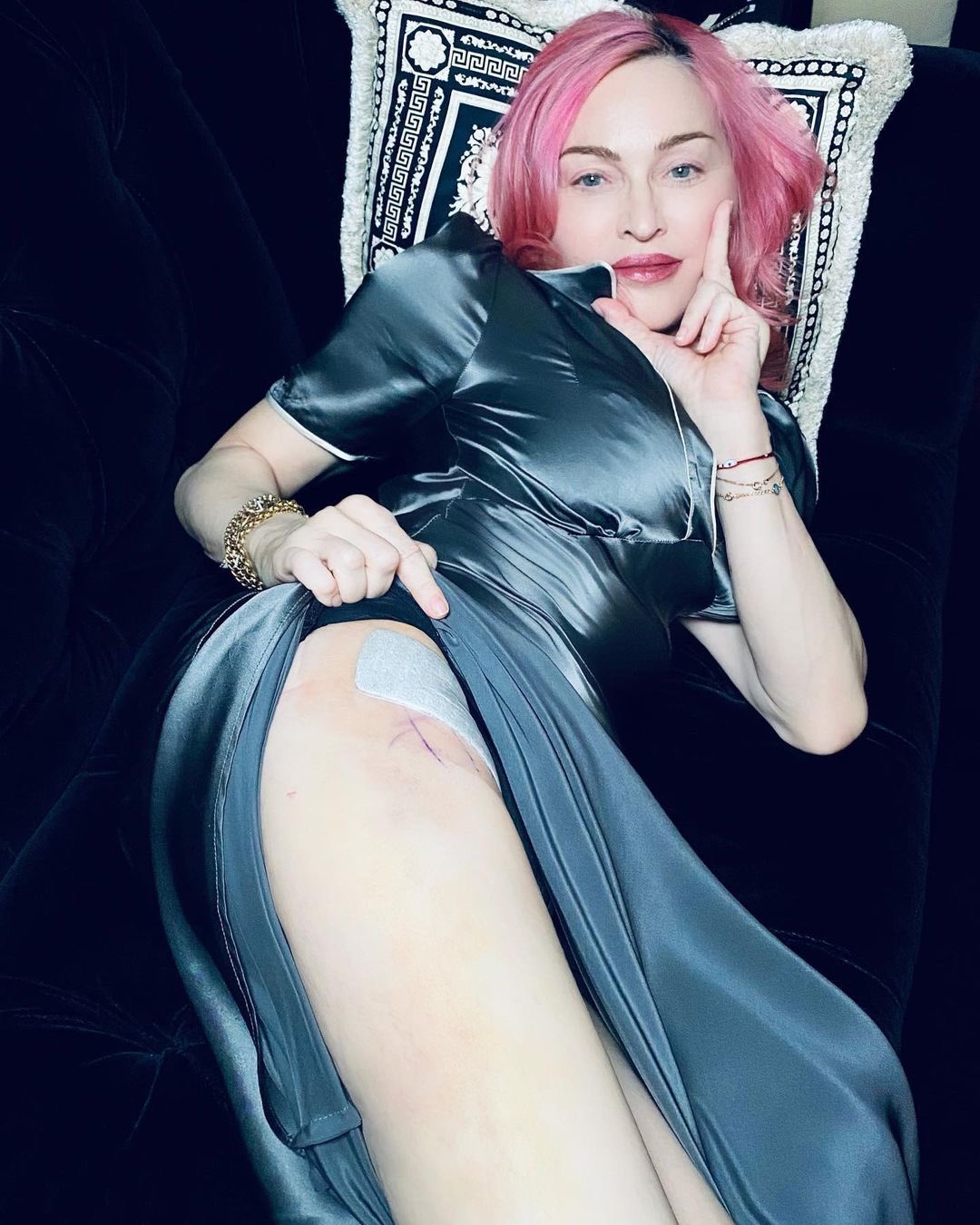 When Madonna was 18, she left Detroit and moved to New York with just $35 in her pocket. That is what she says as per washington post

Before earning fame, she used to make extra cash by selling 'Dunkin Donuts' in New York's Time Square. But the job did not last for long as she was dismissed for squirting doughnut jelly at the customer.
Once, she also posed in nude photography for art students for $30.
Source: mirror.co.uk
When Madonna moved to New York, she had to face years of struggle. She decided to audition for the musical theatre, where she heard the pay was good. She had no training in singing. So, she was rejected from every audition.
Source: ndtv.com
she finally got selected as a backup dancer and singer for French disco artist Patrick Hernandez in 1979.
She formed 'Breakfast Club' with Dan Gilroy. She made several other bands including Madonna & The Sky, The Millionaires and Emmy until someone from Sire Records heard her and gave her, her first solo break.
Source: biography.com, Image: Wikimedia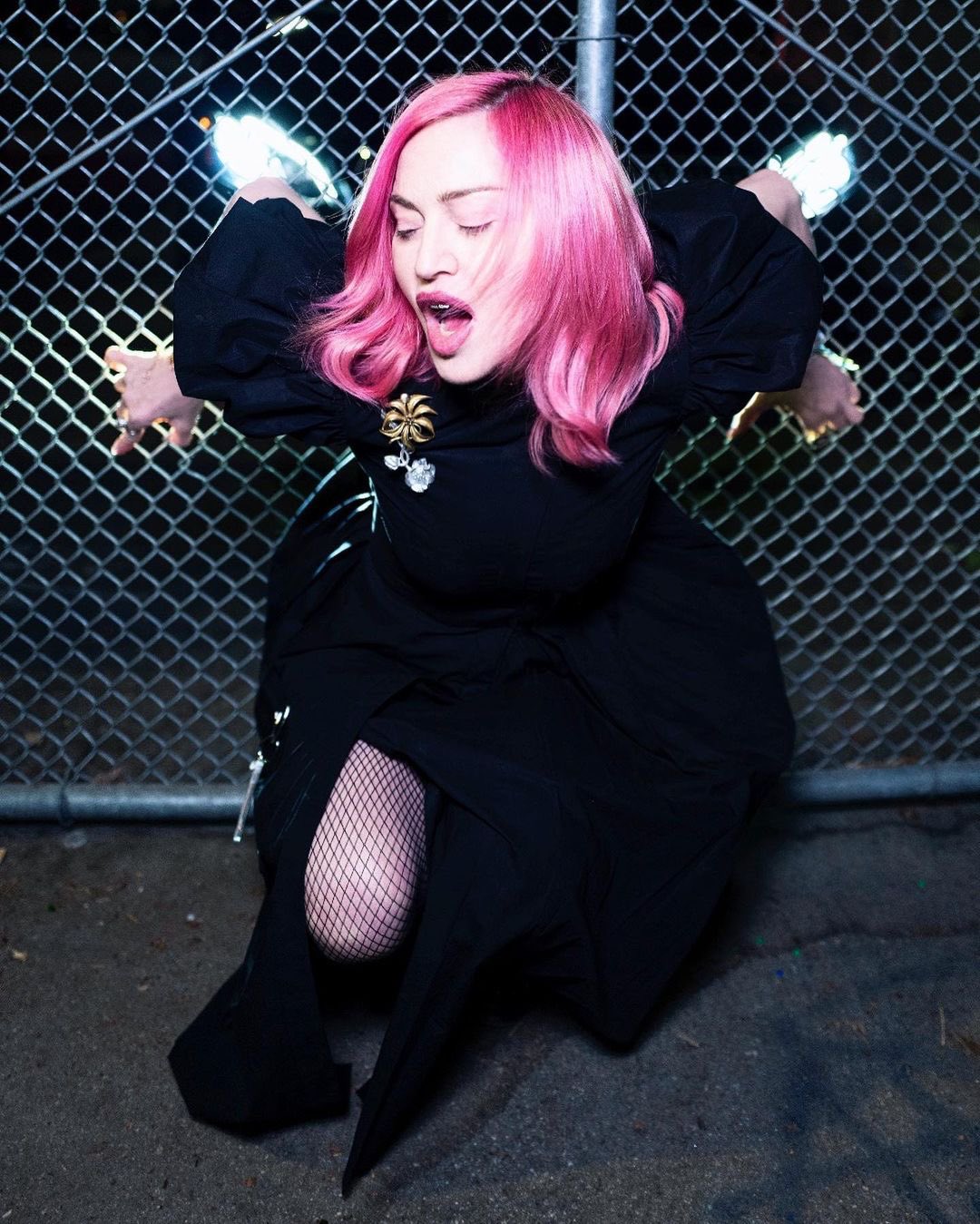 Her first single was 'Everybody' that came out on October 6, 1982. 'Holiday' was her first single that hit the Billboard Hot 100 chart.
Madonna found out that a song she had recorded called "Ain't No Big Deal" had already gone to disco act Barracuda, so the track was no longer an option. The Holiday was picked from scrap became the replacement.
Source: nypost.com, Image: Wikimedia
Madonna once made an advertisement with Coca Cola, that barely aired. It was time when the music video of 'Like A Prayer' was released that was shot in catholic church. The scenes in her music video were too explicit for a church and hurt the religious sentiments of the people. The advertisement had to be stopped. She still got $5 million for her work.
Source: BBC
She has the credit of inspiring 80s fashion with her unique look. Thick lace tops, lots of bracelets, fishnets, crucifixes were the work of Maripol, an artist, film producer, and a stylist.
Source: Vogue
Madonna movie debut marks in 1985's 'Vision Quest,' in which she had a cameo as a club singer. Her first starring movie was 'Desperately Seeking Susan' in 1985.
She has won the award for the Best Actress performance in Golden Globe for 'Evita' in 1996. She has been credited for more than 100 movies and Tv shows.
Source: billboard.com
Winning award for the worst actor is not enough. She has also won the Razzies (Golden Raspberry Award) for the worst actress.
Source: theguardian.com, Image: Wikimedia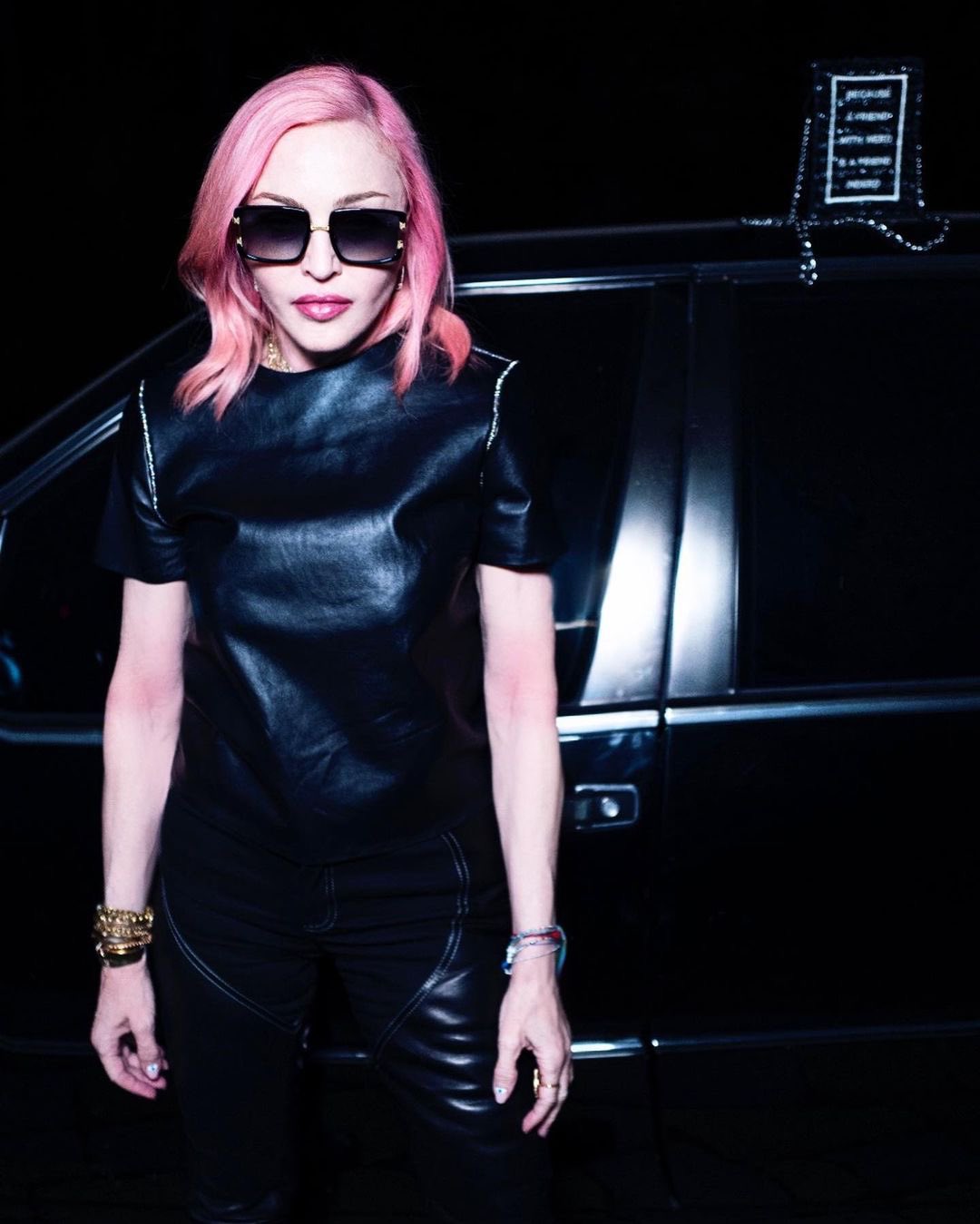 In 1990, Madonna was nominated for star walk of fame, but she turned it down.
Source: Wikipedia
She had been wife of Sean Penn from 1985 to 1989 and Guy Richie from 2000 to 2008. Apart from that, she has dated numerous personalities.
Source: gulfnews.com
She is the proud mother of six children. Her biological daughter Lourdes and son Rocco, and adopted children David and Mercy and twins Esterre and Stella.
Source: usatoday.com
Madonna is a strict vegetarian since the age of 15. In an interview, she said that she fights her cravings to eat unhealthy food. She avoids oily and too cheesy.
Source: telegraph.co.uk
Madonna is also an author of notable books. Most famous being 'English Roses', a children book and 'Erotica.'
Source: goodreads.com
Madonna is a Catholic by birth; she expressed her belief to be rather of an Israelite than a Jewish.
She believes that what she practices is deeper than religion, which embodies all the religion including Christianity, Judaism, and Islam.
Source: ynetnews.com
For years, a porn company was using madonna.com as its domain name. Madonna had to file a lawsuit against the company to get her name back.
Source: telegraph.co.uk
Madonna is so overprotective of her DNA that once she appoints the DNA team, to completely remove all her DNA from the room.
Source: mirror.co.uk
Vogue by Madonna is the last minute song that was never meant to be a single but ended up being the most iconic song of the diva.
Madonna is said to have been sharing the same gene pool with Celine Dion and Hillary Clinton.
Source: usatoday.com, Image: Wikimedia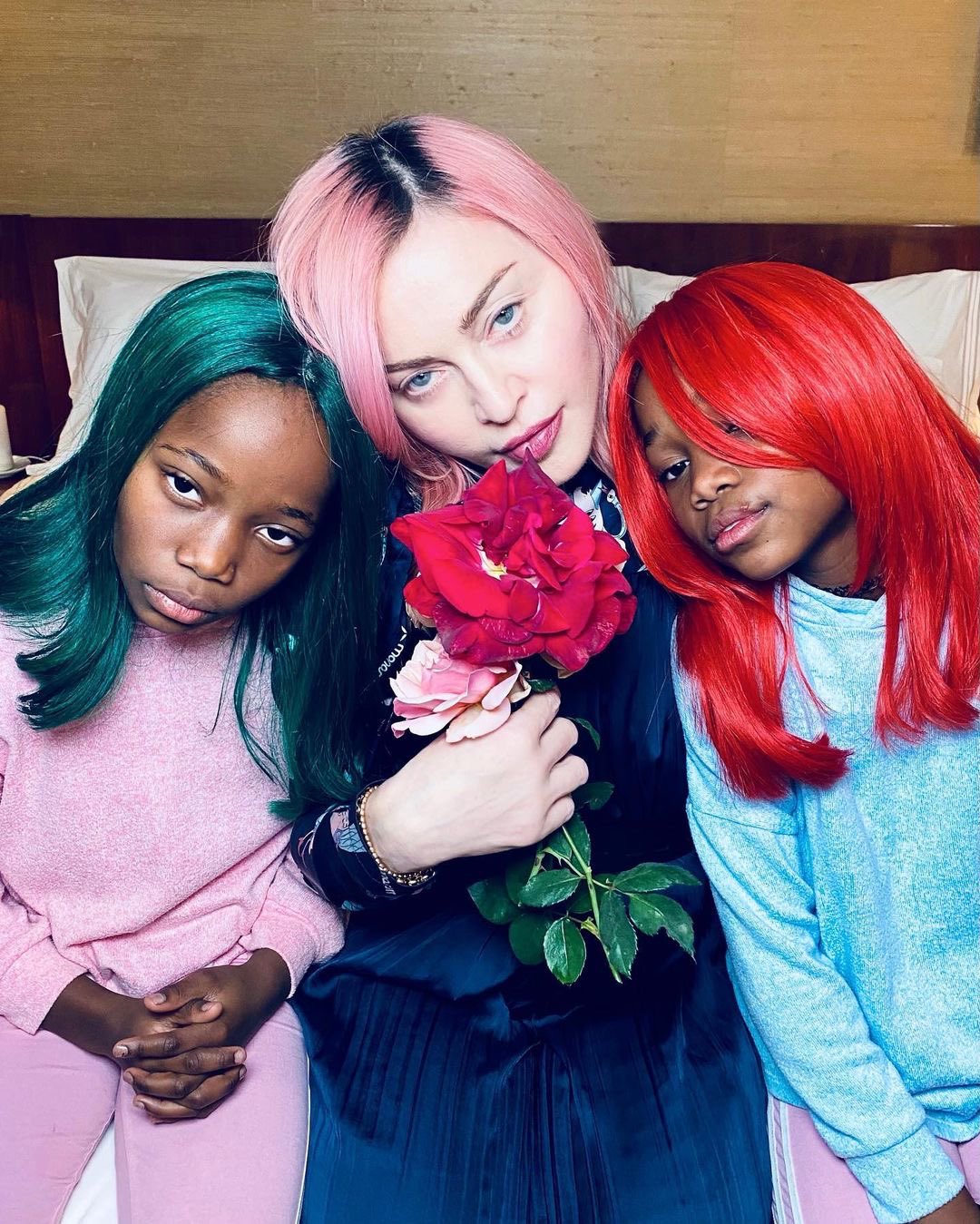 Madonna is a religious person and so does she respect Pope Francis. In a concert, she once even dedicated "Like A Virgin" to Pope. But it seems that the Pope doesn't like the lady; he asked Christians not to attend her Blond Ambition Tour. He ended up cancelling one of her tours in Rome.
Source: time.com
Some of Madonna's music videos struck so much of controversies for its contents that they were banned by MTV. Some of them include What It Feels Like For a Girl, Erotica, Justify My Love, and Like a Prayer.
Source: hollywoodreporter.com
Madonna is often named as M, Mo, Maddy and even Nonnie.
Source: telegraph.co.uk
Madonna has the most successful careers of all female artists. She has been inducted in Rock N Roll Hall Of Fame 3 times. She has won 7 Grammy Awards, 20 Music Videos Awards including one Video Vanguard Award in 1986 becoming the first female artist to win that.
Madonna holds a total of ten records in Guinness Book Of World Records including best selling female artist and most successful female solo artist.
Madonna's net worth in 2018 calculated $590 in the list of World's Richest Self-Made Woman.
Source: Forbes
Echiniscus Madonnae or Water Bear is named in honour of Madonna. It is a species of water-dwelling organism. It can live in the worst conditions without water or food. Sounds similar to somebody's character.