interesting facts about Prabhu Deva
His birth name is Shankupani.
His debut work was in the movie Vetri Vizha starring kamal Haasan.
Prabhu Deva has won two National Award.
He hails from a kannada Speaking family.
He has worked as a choreographer in more than 100 movies and has directed and produced 13 movies and 4 movies respectively.
Prabhu Deva has been suffering from spondylitis & sees to that he doesn't put too much stress on his neck.
He is shy and an introvert.Although he is Indian MJ, Prabhu Deva was first trained in Bharatnatyam & was tutored by two professional dancers, Lakshminarayan & Dharmaraj.
Even though he is known as Prabhu Deva, his full name is Prabhu Deva Sundaram.
Prabhu Deva has worked for many films, not only in one language but in 5 different languages namely Telugu, Tamil, Hindi, Malayalam, and Kannada.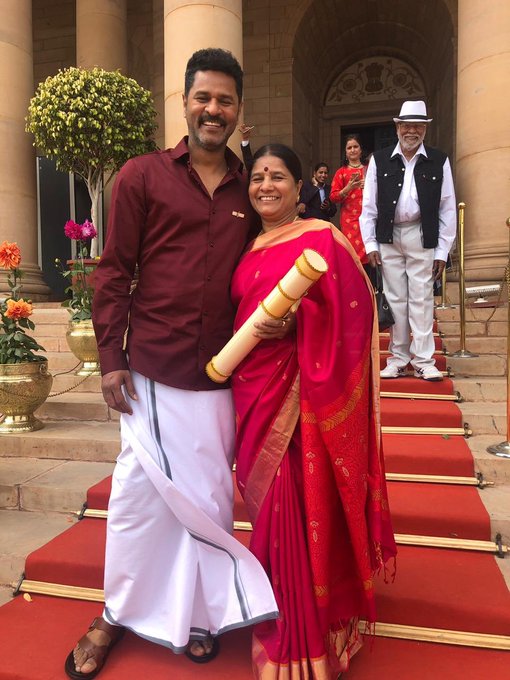 The individual prowess of directors Shankar & K. Balachander inspired Prabhu Deva to take up direction. Although his career shift may seem strategic, Prabhu Deva, in an interview, told that the shift wasn't planned.
Prabhu Deva made his Directorial Debut with a Tamil Film called 'Nuvvostanante Nenuoddantana' which was remade in Bollywood as 'Ramaiya Vastavaiya.'
Prabhu Deva was named 'Shankupani' when he was born. Predictably, he shed his birth name & adopted a much stylish screen name for the betterment of his career.
With the Western style, he also knows and is a trained dancer in Classical Dance styles as well.
Prabhu Deva choreographed more than 100 movies, directed 13 movies and produced 4 movies.
Prabhu Deva was the lead in India's first 3D dance movie, ABCD (AnyBody Can Dance).
On his 39th birthday he performed with Katy Perry, Amitabh Bachchan, Priyanka Chopra and Kareena Kapoor for Opening Ceremony of IPL 2012 in Chennai.
He has won 2 National Awards for Best Choreography.