Interesting facts about Robert Downey Jr
He's the son of director Robert Downey Sr. and actress Elsie Downey and made his debut in his father's film, Pound (1990). Robert played a puppy.
His family name was Elias until his father changed it to Downey in the 1950s.
When Robert was 16, he quit school and moved back to New York to start his acting career.
He became one of the members of the infamous '80s Brat Pack. Fellow Brat Packer Anthony Michael Hall is his eldest son Indio's godfather.
He has a younger sister named Allyson, who spent some time as an actress before turning her attention to writing.
One of his first loves was Sarah Jessica Parker, who he met while being an extra on the set of Girls Just Want to Have Fun . The lovebirds were together for seven years beginning in 1984 before they split over his alcohol and drug use. "She tried to help me," he has said. "She was so miffed when I didn't get my act together."
Pretty in Pink's Molly Ringwald has revealed that she pushed for Robert to get the part of Duckie in the hit 80s flick, but producers decided to give the role to Jon Cryer instead.
The actor wrote and starred in his first documentary The Last Party in 1993.
Robert He spent four months in jail in 1997 and another year in 1999 for drug possession.
Robert won a Golden Globe for the role but was written off the show in 2001 because of his personal issues.
Robert is a member of Hollywood's 20 Million Club (stars who earn more than $20 million per film) thanks to the success of the Iron Man franchise.
Robert has thanked Mel Gibson for reviving his career. Mel cast Robert in a small role in 2003's The Singing Detective.
Robert met his now-wife Susan in 2003 on the Montreal set of the movie Gothika. He credits her for helping him maintain his sobriety.
After a two-year engagement, Susan and Robert married in the Hamptons (a favourite vacation spot of Robert's) in August 2005. They have two children – a son Exton, 3, and a daughter, Avri, who was born in November 2014.
Gothika producer Joel Silver gave the toast at their wedding. The two would go on to collaborate on the Sherlock Holmes franchise.
Robert refers to Susan as "the Mrs." and has her named tattooed on his arm.
Robert has courted the Academy twice. He was nominated for a best actor for Chaplin in 1993 and best supporting actor in 2009 for Tropic Thunder.
Robert purchased the former home of Charlie Chaplin a few years prior to landing the role of the silent film legend.
Elton John cast him in the music video for his 2001 song "I Want Love."
Most interesting facts about Robert Downey Jr
Robert believes he was born to play the part of Iron Man, telling Esquire, "I think Iron Man wound up being the first time I screen-tested since Chaplin. As far as I was concerned, it was destiny."
In March 2015, he presented a seven-year-old fan named Alex (who was born with a partially developed right arm) with his very own bionic Iron Man arm.
The Iron Man movies have already grossed more than $2 billion worldwide at the box office – a number that will grow should Robert sign on for a fourth installment.
At his $13 million USD Malibu mansion, he has two goats and some alpacas.
Robert collects cars. He has a Corvette, Bentley, Volvo, a Mustang, some Audis, a Porsche, a Mercedes and many more
He has a sweet (and a salty) tooth. "I would have Domino's pizza with pasta carbonara inside every slice. And at night I would have Neapolitan ice cream until I felt absolutely toxic," he admits to Vanity Fair.
Team Downey, he and his wife's production company, produced their first film in 2014. The Judge , starring Robert Duvall, who received a best supporting actor nomination.
The couple created their production company so that they could work as a unit. "Our feeling was, if we wanted to spend time together, have a life together, then we should just go ahead and make movies together," Susan tells the Hollywood Reporter.
He earned roughly $75 million between June 2013 and June 2014.
Top 10 interesting facts about Robert Downey Jr
Yucatan, is based on the lost works of iconic actor Steve McQueen, which he penned in the 1960s prior to his death in 1980.
The big time 'yogi' is also working towards a black belt in the Chinese martial art of Wing Chun.
Robert is rarely seen without a colourful pair of specs and is said to be partial to the Ray-Ban brand.
He never graduated from high school but earned his GED during one of his stints in jail.
He is still close friends with childhood friend Kiefer Sutherland, his costar in the 1988 film 1969.
During a Reddit chat, Robert said that he would be up for a guest appearance on Marvel's small screen series Agents of S.H.I.E.L.D. , "Nothing is impossible. But there might be a fair amount of red tape involved in something like that. I love Clark Gregg, and am pleased the show is doing so well."
Robert can sing as well as act. In 2004 he released a jazz album entitled "The Futurist."
Robert has said that his favourite actor is Peter O'Toole.
His love for his mother, who passed away in 2014, was immeasurable, telling The Telegraph, "My ambition, tenacity, loyalty, moods, grandiosity, occasional passive aggression and faith, that's all her.
His nickname is Bob.
His performance in 1992's Chaplin received the stamp of approval from Queen Elizabeth who attended the London premiere in Leicester Square.
Robert remembers the moment he realized that he isn't invincible, telling Deadline, "I was doing a wire jump [on the set of Iron Man 3 ] and I got to the top of the stairs and I tripped, and banged my ankle. Susan came around the corner, she goes, "All right. Are you finally going to accept the fact that you're injured and that you're not a kid. Just look at you on the floor there. Look at you!"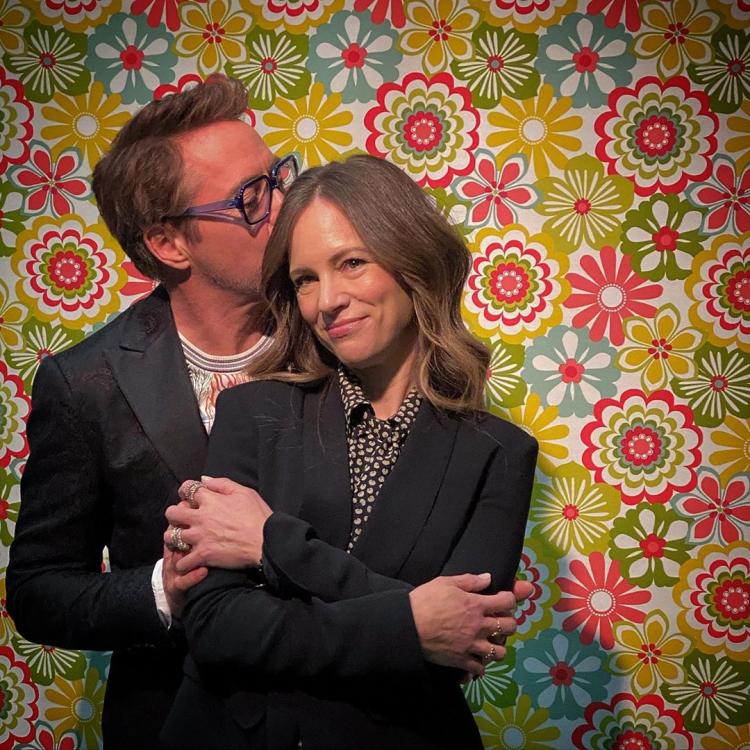 During a show Late Night with Seth Myers, Robert reveled that he loves attending comic conventions, saying, "I feel like I'm the mayor of Comic-Con. My normal life seems incredibly dull and passive. But when I'm at Comic-Con, I'm a deity."
His acting work was memorialized in 2009 during a Hand and Foot Ceremony outside LA's famed TCL Chinese Theatre.
Iron Man director Jon Favreau cast Robert in his 2014 film Chef and said that his pal's only flaw is, "he can't cook."
He has taken home three People's Choice Awards – all for his work as Tony Stark aka Iron Man.