He hails from Nandamuri family, one of the most powerful clans of Andhra Pradesh.
Jr NTR's first on-screen appearance was as a child artist, at the age of 10, in the movie Brahmashri Vishwamitra (1991), which was directed by his grandfather N. T. Rama Rao. While his original name is Tarak, he was popularly known as Jr NTR, which is also his on-screen name.
First Remuneration as Hero for 'Ninnu Chudalani' – Rs 3.5 lakh. He gave it to his Mother Shalini.
'Dana Veera Sura Karna' is NTR's All Time Favourite Movie.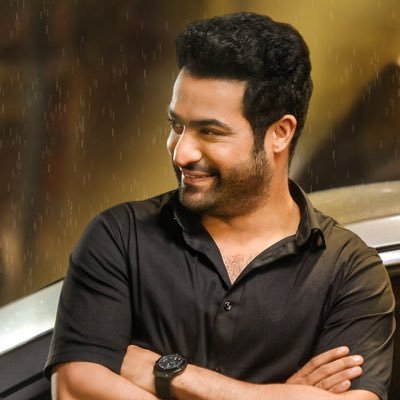 His favourite song is 'Ralipoye Puvva Neeku Raagalenduke', his favourite Hollywood movie is 'Charles Angeles'' and his all-time favourite movie is 'Dana Veera Sura Karna'. While his favourite hero is Sr NTR, his favourite actress is Sridevi.
He is a trained Kuchipudi dancer and is regarded as one of best dancers in Telugu film industry.
Jr NTR is the disciple of Jaggi Vasudev or Sadguru. That is one reason why Jr NTR is so fond of Yoga and meditation.
The Baahubali franchise director, S. S. Rajamouli's first two films had Jr. NTR in lead role. Both Student No.1 (2001) and Simhadri (2003) were blockbusters that helped him cement his position in the industry. The director-actor duo made a hattrick of blockbusters with Yamadonga (2007).
Jr NTR has a strange connection with number 9, which also happens to be his favourite number. All of his cars are registered with the number 9999. In fact, he paid Rs 10.5 lakh to get registration number 9999 for his BMW 7 series car.
NTR have a strange connection with the date March 29th. While his met with an accident while returning from election campaign in 2009, Even it happens to be the birthday of his wife Lakshmi Pranathi.